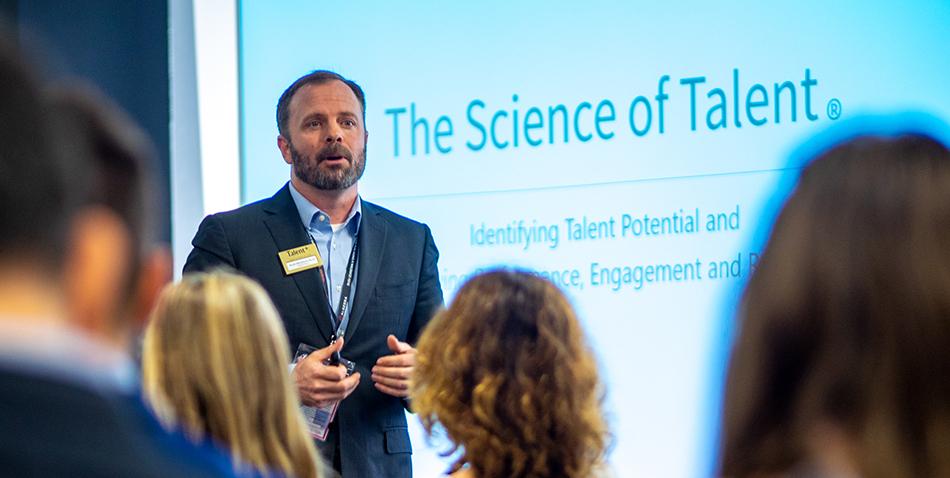 About Me
As Director of Leadership Development and Analytics for Talent Plus, I enjoy analyzing leadership talent, human behavior, and social structures. For the past 22 years, I have studied leaders, their teams, and their organizations through quantitative and qualitative processes (including factor analyses, OLS regression, structural equation models, focus groups, and one-on-one interviews). I have a passion for helping develop leaders through a strengths-management approach and building companies from a human capital perspective.
Focusing on leaders, I utilize solutions that help companies develop and retain strong leaders, and grow their teams, through understanding the leader's strengths, the talent of his or her team, and bycreating individualized goals, actionable processes, and measurable objectives. I also enjoy implementing strategies for teams to work together for cohesive, results-based outcomes.
Focusing on organizations, I help build companies through developing a vision, a mission, core values, and competencies. As a trusted advisor, I facilitate strategy sessions, work with companies to select and develop strong employees, and help them establish a culture of success using my expertise in sociology and positive psychology.
Along with my team, I continually analyze solutions to ensure that they are valid and that they do not discriminate based on age, race, and gender. Talent Plus offers Executive Interviews, Executive Coaching, Positive 360, Succession Planning, Team Days, Team Development, and Collaborative Coaching.
My hobby is studying leadership through the sociological lens. So, my job and hobby align very nicely!
I graduated from Luther College and earned my M.A. and Ph.D. in sociology from the University of Nebraska - Lincoln. I encourage you to reach out to me at scottwhiteford@gmail.com or swhiteford@talentplus.com
Contact
Please feel free to contact me at scottwhiteford@gmail.com
LinkedIn: https://www.linkedin.com/in/scottwhiteford/
Twitter: https://twitter.com/scottcwhiteford
© Copyright 2018 Scott C. Whiteford, Ph.D.